Meet CocoWix
COCOWIX® Candles proudly offers one of the most environmentally friendly, sustainable candles, available on the market today. 

COCOWIX® Candles are made with 'Organic Coconut wax', which is considered one of the healthiest candle waxes to burn. 'Coconut Wax' is made from cold-pressed coconut meat. 

COCOWIX® Candle wax is colorless, odorless, soot-free and does not produce the carbon footprint found in other waxes. Our Aromatic Oils line of candles are free from phthalate and parabens.

COCOWIX® Candles are entirely free from paraffin and carcinogen dyes to promote a healthier, eco-friendly burn. Our candles burn cleaner than commonly used paraffin (made from byproducts of the crude oil refinement process) and soy wax candles.
COCOWIX® Candles offers unique selections of tastefully scented candles.
COCOWIX® Essentials line uses only the highest quality essential oils. 

COCOWIX® Candles are perfect for those who want to enjoy the benefits of a healthier candle while enjoying their therapeutic benefits. 

Each COCOWIX® Candle is carefully hand poured, featuring a wooden wick so you can enjoy a tranquil, crackling sound as though you are cozying up in front of the fireplace. Cotton wicks are also available.  Our wicks are free of lead and zinc and unlike most, our cotton wicks are not dipped in paraffin wax. Our candles are mixed with a small amount of soy wax for scent adhesion. We know you will enjoy the wonderful fragrances we created for you. From our family to yours!

Enjoy!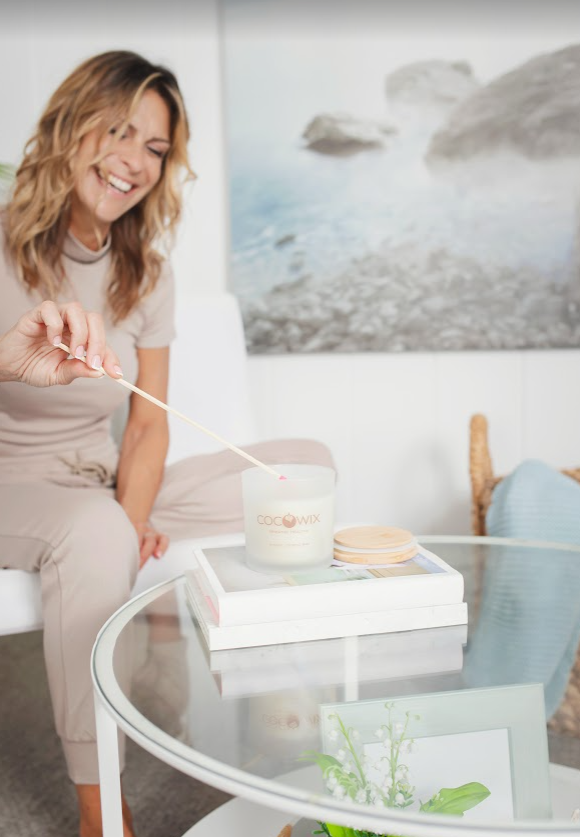 Meet Lynzi
Lynzi has spent her life living a holistic healthy lifestyle and promoting well-being. Starting at a young age and through raising her family with the same philosophy, she understands the unlimited possibilities we can all achieve.
She embraces her healthy living through a host of opportunities, including naturopathy, nutrition, exercise, and meditation to name a few, treating her mind body and spirit.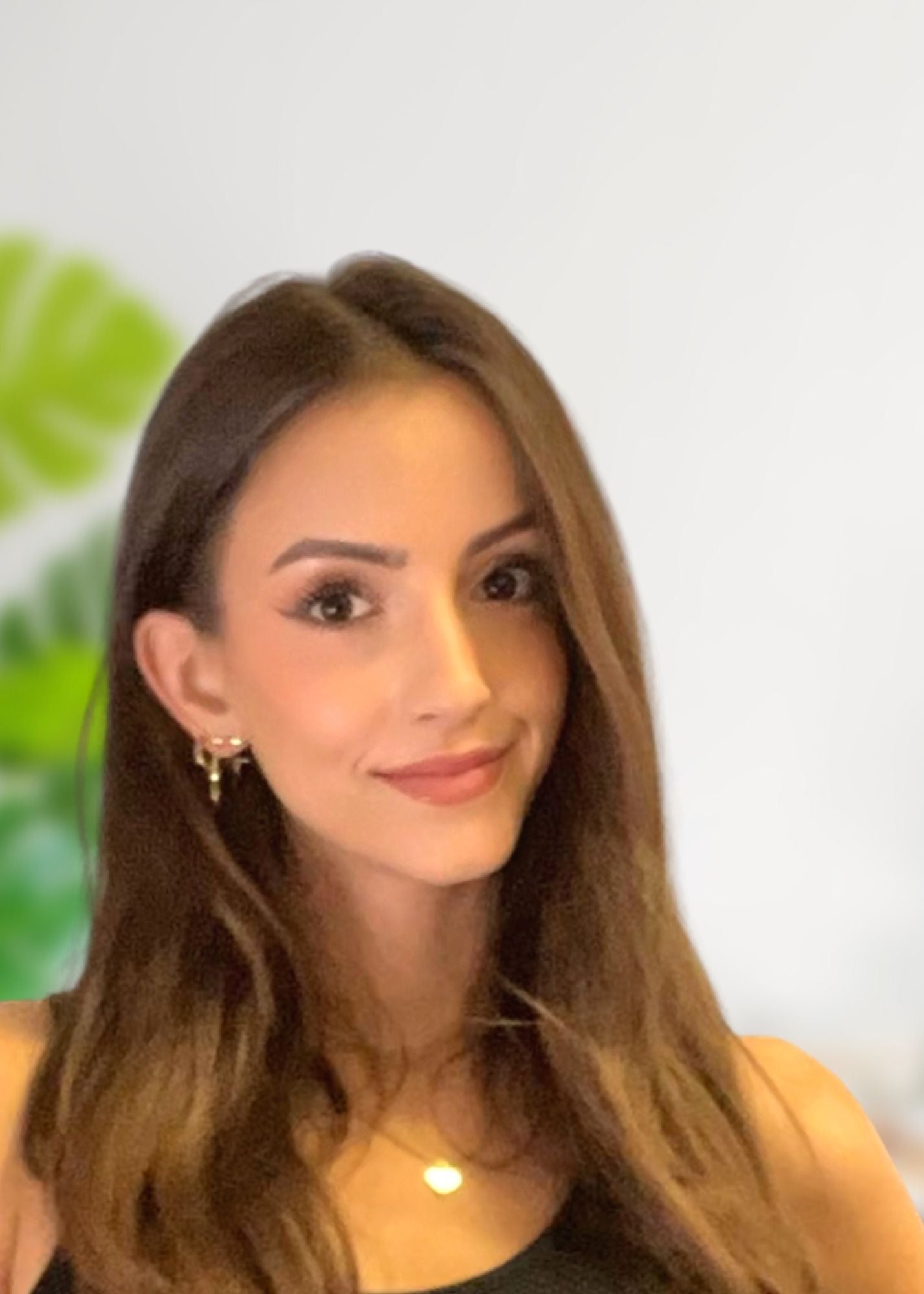 & Haley
Haley also prioritizes a holistic healthy lifestyle, and is so excited to be Co- Founder & run the Canadian division of Cocowix. 
Haley is born and raised in Ontario Canada, and is a BA of Sociology graduate from the Unviesity of Guelph. Haley encourages her healthy lifestyle through mediation, hikes with her pup, journaling and keeping in touch with her spirituality. 
"It is so important to me to make and sell clean products that encourage a healthy home!"
Haley is dedicated to living a healthy lifestyle, promoting healthy ingredients, and healthy choices.
Shop My Favourites
Organic Coconut Wax

Made from cold-pressed organic coconut wax, it is considered the most eco-friendly wax to burn and doesnt produce as much soot.

Donation

Each year, we donate a portion of total net profits to "Operation Underground Railroad" supporting the fight to end human trafficking, a charity we deeply care about.

Environment

We are dedicated to doing our part in keeping your space and our planet free from pollutants. All our candles are made cruelty-free, paraben and phthalates-free, responsibly sourced and made for the conscious consumer.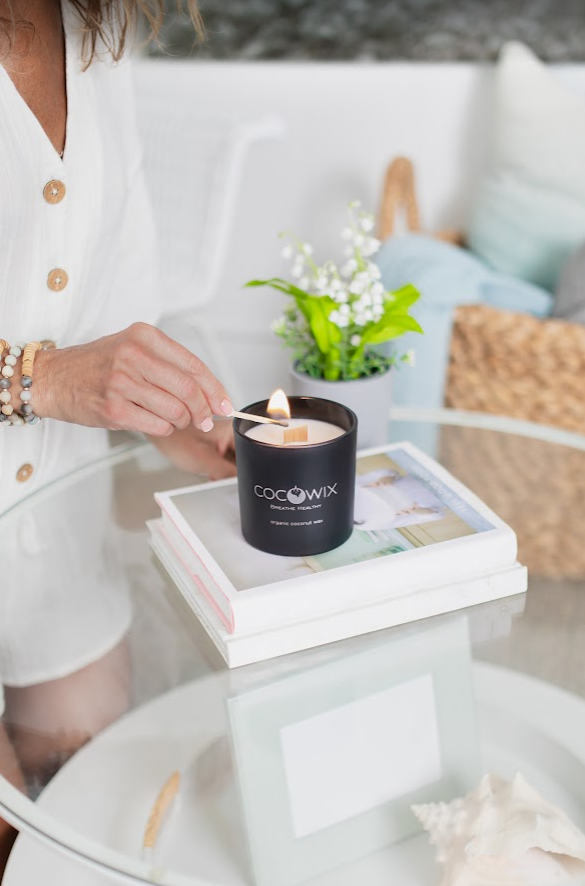 Enjoy The Ambiance of CocoWix
CocoWix® Candles creates a relaxing peaceful ambiance like no other, in our humble opinion.
There are many benefits to burning candles. "Candles are known to create tremendous benefits such as, improving your mood, stimulating memory, calming the mind, improving sleep, and alleviating stress and tension", says Rev. Tarra Bennett - Wellness Counsellor and Healing Practitioner.
Tarra also promotes burning candles on a regular basis and pointed out, "Incorporating them into your daily activities can improve your overall emotional well-being and have positive effects on your mental health".
 "The smell of a candle can enhance its therapeutic ability. When fragrances emit into the air it can create a certain feeling in our mind and body", she explains.
"The smell of a candle can trigger positive memory's and other feelings. These triggered memory's and emotions play an essential role in improving our mood, reducing our stress level, and reducing our anxiety, while at the same time improving our outlook and overall mental health", Tarra emphasized.
Shop Now